I've been giving this book a lot of love on my Facebook and amongst my friends, recently, but it's just a book I have been loving on since I was in the fifth grade.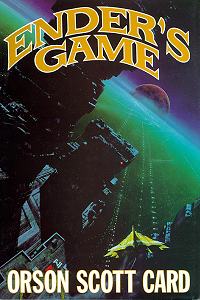 I loved this story as an impressionable 11-year-old child, largely because of the book's acknowledgement of children as real people with real thoughts and intelligence. As a lit major, I was taught the principle of "othering" the marginalized--women, children, African Americans, etc., but I felt this principle as a kid, often ignored as having nothing of interest or importance to say. Ender's Game empowered me, made me feel like I could be important, like I could matter in an adult world.
What's your favorite book?